"It was a shock to the system and it led to me attempting to take my own life three times."
Craig Godsall, 30, from Newport, was medically discharged from the Welsh Guards after a back injury in Kenya.
After a long period of recovery, he is to compete in this year's Invictus Games in The Hague, Netherlands, from Saturday.
He said the training and support he received had "saved" him and "just getting there is a win".
The Invictus Games is an international sporting event for wounded, injured and sick servicemen and women, and aims to support recovery and rehabilitation.
It is the first time the games are being held since 2018 after they were twice postponed due to the coronavirus pandemic.
Mr Godsall served in the military from 2012 to 2017, and is one of five athletes competing from Wales.
He will race in the 100m and 200m heats on Sunday and, if he qualifies, he will run again on Monday.
"All three times [I tried to take my own life], I ended up in intensive care… luckily someone got to me at the right time," Mr Godsall recalled.
Now a care worker for young adults, Mr Godsall said the games had given him something to focus on, as well as the emotional support the games provide.
"I think it's saved me – the support, the counselling, having something to aim for, it's changed things," he said.
More than 500 competitors from 20 nations will compete in the games.
Participants compete in 10 sports: athletics, weightlifting, hand archery, indoor rowing, a Land Rover driving challenge, wheelchair basketball, wheelchair rugby, cycling, sitting volleyball and swimming.
Invictus is the Latin for "unconquered, undefeated".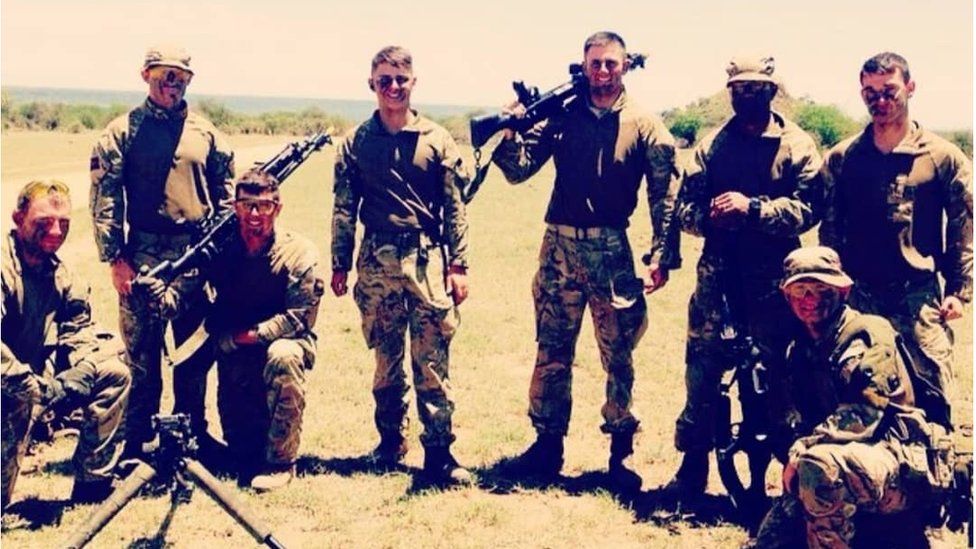 Mr Godsall took part in trials for the games in Sheffield last year before applying.
"I got quite a lot of anxiety really, waiting for that email to see if I'd been selected," he said.
Out of the 300 people who applied, he said 65 people got picked, which made it feel "pretty special".
"We've gone through the dips, the highs and lows," he said.
"Anything after that is a bonus."
'It is not about winning'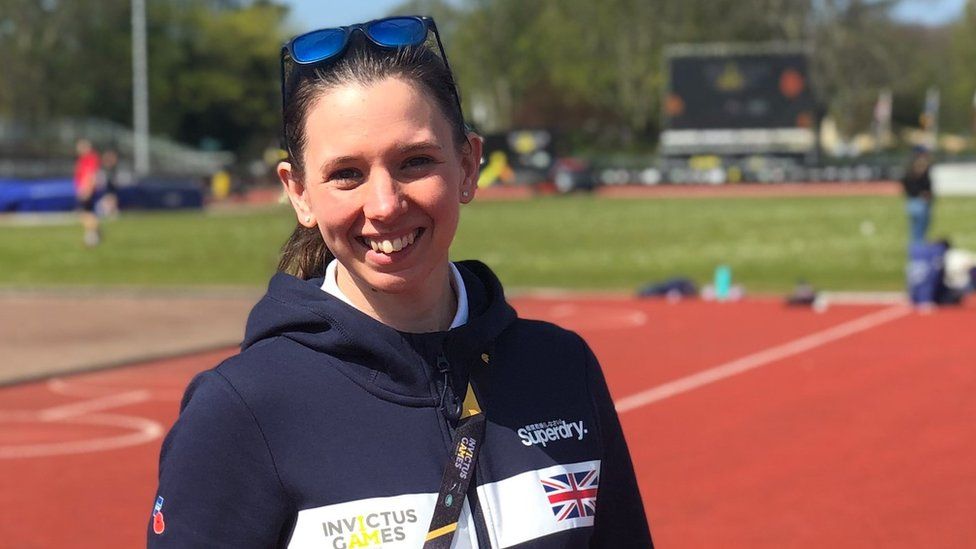 Whilst the athletes form a big part of the games, it is not just them who are part of Team Invictus UK.
Beth Langley, 30, from Tregaron in Ceredigion, is one of the team's two physiotherapists.
"I'm really excited, a little bit nervous, because it's my first games," she said.
"I'm not new to sports physio, but I feel like I just really want the competitors to have a good time and I want to do my best for them.
"It's going to be challenging because there's a lot of them and only two physios."
She added: "It's not so much about the winning, it's about helping those with physical and mental health injuries and giving them a family and a team to be part of again."
The Invictus Games will run from Saturday 16 April until Friday 22 April.