The World Games of the Blind launches in Birmingham later ahead of next summer's event held in the city.
It will be the first time the Games, incorporating 11 different sports, have been held in the UK, organisers said.
Over 1,250 blind and partially sighted athletes will travel from around the world to compete in the event.
GB goalball player Antonia Bunyan, 22, said she was excited to be taking part having had great experiences competing in her sport.
Tim Reddish, former Paralympic swimmer and British Paralympic Association chairman and ex-international footballer David Clarke will be part of the launch at the University of Birmingham's Bramall Theatre.
The competition will be held in venues across Birmingham and the wider region from 18 to 27 August.
Athletes will take part in sports including, powerlifting, tennis, and archery.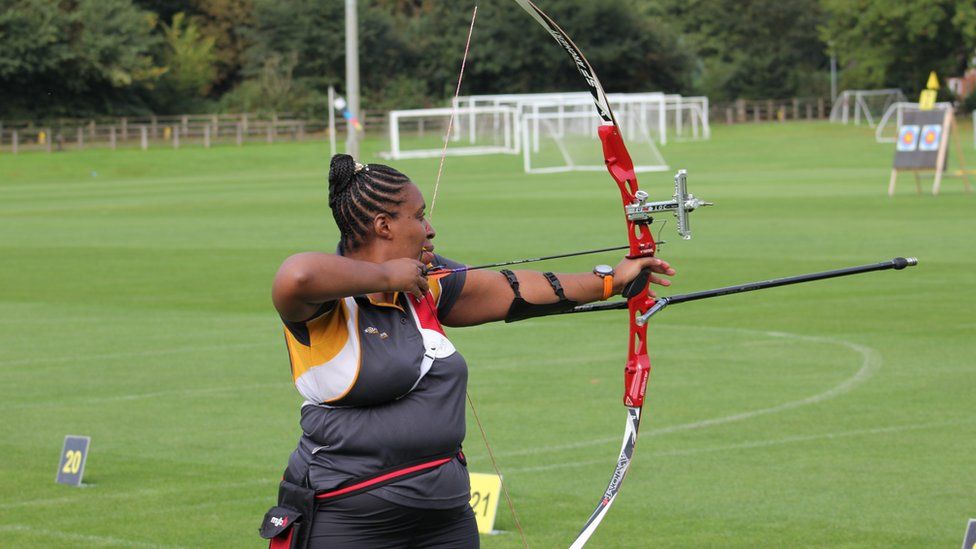 The football, goalball, and judo Paralympic tournaments are assigned as qualifying events for the 2024 Paris Paralympic Games, organisers said.
Ms Bunyan was diagnosed with Stargardt disease, which affects her central vision, at the age of about 10. She was introduced to the sport at school and made her debut for GB at 16.
It was developed in the 1940s as a way of helping soldiers who had come back from the war with eye injuries and has been a Paralympic sport since 1976.
Ms Bunyan, originally from York who now studies in Hereford, said her aim was to take part in the Paralympic Games so taking part in next year's World Games event was something to look forward to.
"It's massively important to me," she said.
"It's been amazing and helped me grow and accept that I'm visually impaired and I have great team mates and friends and we're in the same boat and want the same thing," she said.